On June 2-3, 2022, METPROM representatives took part in the annual event organized by Metals of Eurasia magazine under the sponsorship of the Russian Steel Association.
The participants of the 19th Iron & Steel Summit "Russian Steel: Growth Strategy" included representatives of state authorities, managers, and specialists of the largest industry-leading Russian steel companies: EVRAZ, Metalloinvest, Mechel, MMK, NLMK, Severstal, OMK, TMK, IMH, as well as sectoral research institutes and associations.
Delegates held discussions on the industry operations in unprecedented conditions.

Topics of the sessions:
- Metals companies facing new challenges;
- Iron and steel industry of Russia today and tomorrow: adaptation to dynamic environment;
- Dynamics of demand for steel, main types of raw materials and equipment for its production.
- Best ESG practices, their impact on companies' market positions and the situation in the regions where they operate

Due to an open communication format, the participants shared up-to-date information on the state of affairs in the iron and steel industry, metal product market performance and corporate development plans. More than 160 persons took part in the Summit.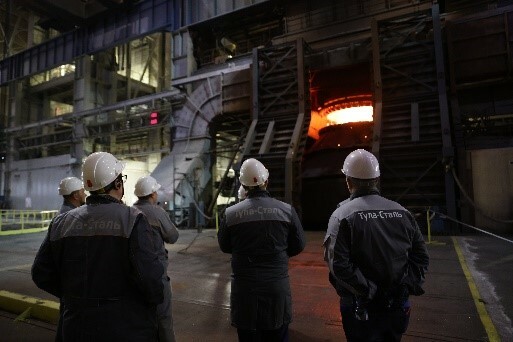 A production tour was organized for the participants to the BOF Shop and the Rolling Shop of LLC Tulachermet - Stal. METPROM constructed and installed most of these facilities 5 years ago.

METPROM managers, Andrey Deineko (President) and Vladimir Tsukrov (Vice President, Business Development), held meetings to discuss sectoral challenges and adaptation to new conditions with managers of the largest metals companies in Russia, representatives of governmental authorities of the Russian Federation, industry associations.